We're excited to offer you an enhanced shopping experience in time for the holiday season! In addition to PayPal and credit/debit cards you can now choose to make four INTEREST-FREE installation payments using the PayPal "Pay Later" program!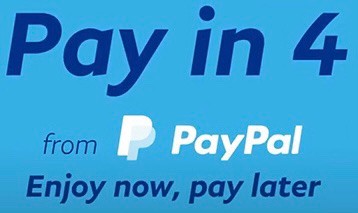 With the holiday season upon us, we're offering you something to help with those purchases! Add code DECC22 during checkout to take 5% off sitewide! (Some items excluded, like Treal parts)
*** Use code "TREAL" to get free US shipping on all our Treal parts for your LMT or FCX/SCX24. We offer the cheapest pricing allowed by Treal! ***
Welcome to our Team CPE website! Since 2005, we've been carrying everything from stock replacement parts to our multi-championship winning race chassis! With a ton of new features and a ton of new products, we continue to be your 1-stop shop for all things RC monster trucks!
Check Out Our Featured Products Below!